Description
Beko BBTF26300X Built-under Double Fan Oven with LED Timer and RecycledNet™ 72cm
Beko BBTF26300X Built-under Double Fan Oven with LED Timer and RecycledNet™ 72cm
Height: 71.5cm Width: 59.5cm Depth: 57.5cm
This stylish double oven offers flexible cooking options by combining a large fan oven, a smaller conventional oven, a grill plus a host of different cooking functions. Cleaning this oven is easy too, thanks to SteamShine™ which softens burnt on food, so you'll spend less time scrubbing.

True Fan Cooking
Always achieve perfectly roasted meat and evenly baked desserts with True Fan Cooking in Beko ovens. The heating element surrounding the fan offers uniform heat throughout the oven for perfect, quick and even cooking results.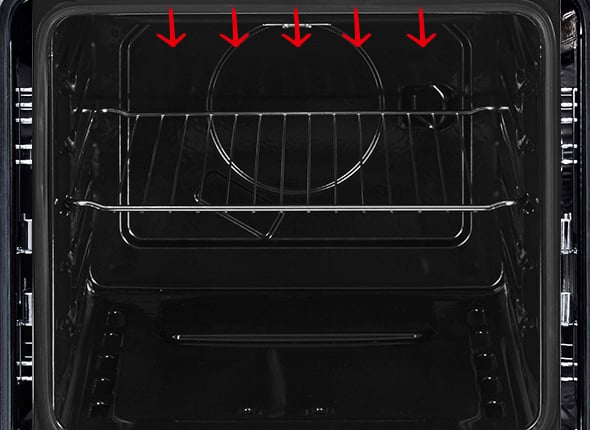 Grill
Healthier than other cooking methods, grilling your food seals in juices to offer delicious flavour, while browning your food at the same time.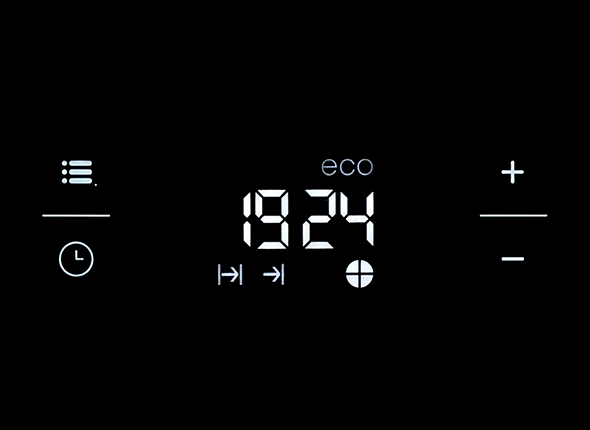 Fully Programmable Touch Control LED Display
Great for when you're preparing your food ahead of time, you can set the easy-to-use touch screen LED display to begin cooking at a time that's convenient to you – up to 24 hours in advance.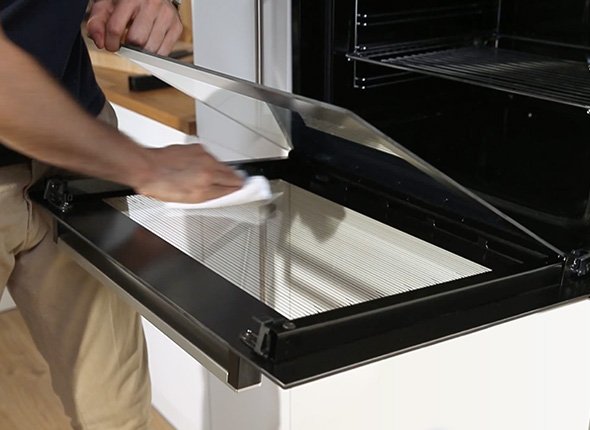 Removable Oven Door Glass
Cleaning your oven's door is easier than ever with the easy-to-remove inner glass door. Free of bolts, you can comfortably slide the glass door out to help you clean even those hard-to-reach spots.
SimplySteam™
We know cleaning your oven can be a chore. With SimplySteam™, your oven will do the hard work for you. Simply pour some water into the tray and as the water evaporates it will soften the burnt-on food and grease in your oven, making it easier to clean.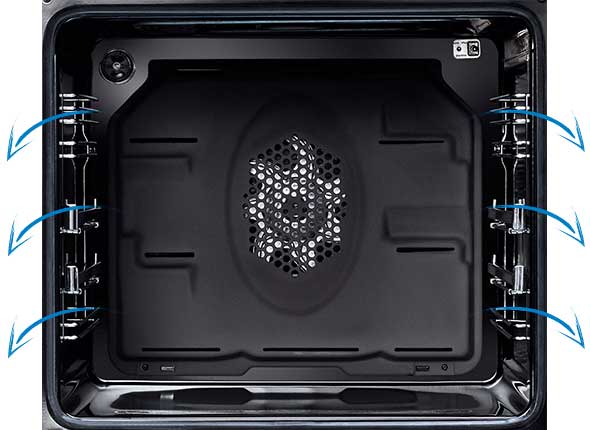 Easy to Remove Side Racks
Making cleaning the inside of your oven less of a chore, these side racks can be quickly and easily removed.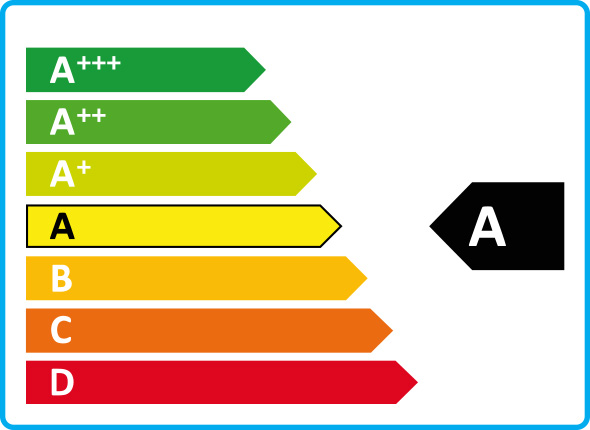 A Energy Rating
Helping save money on your energy bills, all of our built-in ovens have a minimum energy rating of A.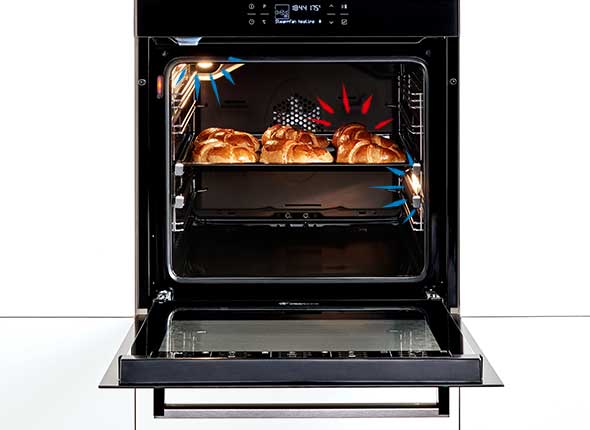 Interior Oven Light
You can easily keep an eye on your food as it cooks thanks to the interior oven light.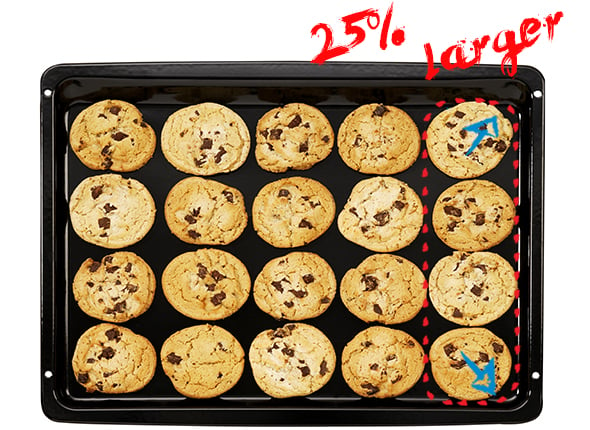 Family Size Tray
Perfect for batch baking, this oven comes with an extra-large family tray, providing a 25% larger cooking area. And, with a depth of 55mm, the tray is great for roasting too
Specifications
Specifications
BBTF26300X | 72cm Built-under Double Fan Oven with Touch Contol LED timer
General Features
| | |
| --- | --- |
| Oven Type | Built-under Double Oven |
Controls
| | |
| --- | --- |
| Dial Control | Yes |
| Push in/ Push out control knobs | No |
| Touch Control | Yes |
Control Panel Type
| | |
| --- | --- |
| Glass | No |
| Metal+Glass | No |
| Metal | Yes |
Timer
| | |
| --- | --- |
| Type | Touch Control LED timer |
| Function | Timer and clock |
Top Cavity
| | |
| --- | --- |
| Number of Glasses | 2 |
| Tray Handle | NO |
| Cavity Type | Easy to remove side racks |
| Energy Rating | A |
| Volume (litres) | 38 |
| Top Oven Type | Conventional |
| Grill | Yes |
| Grill Type | Full width Grill |
| Grill Power (kW) | 2.2 |
| Fully Variable Grill | Yes |
| Open or Closed Door Grilling | CLOSED |
| Tilted Grill | NO |
| Door Type | Full Glass |
| Door Opening | Drop down glass door |
| Removable Door Glass | YES |
| CleanZone Nano Cleaning Technology for inner glass door | NO |
| Enamel Colour | BLACK |
| Catalytic liners on side walls  | NO |
| Catalytic liners on back wall  | NO |
| Interior Light | Yes |
| Type of Interior Light | CIRCULAR |
| Shelf Positions | 2 |
| Shelf stoppers | YES |
| Shelves | 1 |
| Grill Pan with Internal Rack | Yes |
| Top element Power (kW) | 2.1 |
| Bottom element Power (kW) | 1.1 |
Main Cavity
| | |
| --- | --- |
| Number of Glasses | 2 |
| Steamshine Cleaning  | Yes |
| Grill Pan with Internal Rack | Yes |
| Removable catalytic side walls  | NO |
| Removable catalytic back wall  | NO |
| Volume (litre) | 48 |
| Oven Type | Fan Oven |
| Open or Closed Door Grilling | CLOSED |
| Tilted Grill | no |
| Door Type | Full Glass |
| Door opening | Drop down |
| CleanZone Nano Cleaning Technology for inner glass door | NO |
| Easy to Clean Enamel Colour | Black |
| Removable Door Glass | YES |
| Interior Light | Yes |
| Type of Interior Light | CIRCULAR |
| Shelf Positions | 3 |
| Shelf stoppers | YES |
| Telescopic runner system | NO |
| Turnspit | no |
| Pizza Pan | no |
| MeatProbe | no |
| Lava Stone | no |
| Glass Tray | no |
| Energy Rating | A |
| Fan oven element (kW) | 1.8 |
| Shelves | 2 |
| Cavity Type | Easy to remove side racks |
Oven Functions
| | |
| --- | --- |
| Static Cooking | Yes |
| Fan Defrost | Yes |
| Half Grill Cooking | Yes |
| Bottom Heater | Yes |
| Fan Heating | Yes |
| Full Grill Cooking | Yes |
Other features
| | |
| --- | --- |
| Cooling fan | Yes |
| Air cooled doors | No |
Dimensions & Weights
| | |
| --- | --- |
| Product Height (mm) | 715 |
| Product width (mm) | 595 |
| Product depth (mm) | 575 |
| Carton height (mm) | 800 |
| Carton width (mm) | 670 |
| Carton depth (mm) | 660 |
| Net Weight (kg) | 44.7 |
| Gross Weight (kg) | 47.7 |
| Carton depth (cm) | 66 |
Installation
| | |
| --- | --- |
| Minimum Fuse Protection | 25 amp |
| EN60335-2-6 approved | Yes |
| Furniture Apperture height – mm | 720 |
| Furniture Apperture width – mm | 600 |
| Furniture Apperture depth – mm | 555 |
| Carry Handles | Yes |
Consumption Values & Other Technical Specification
| | |
| --- | --- |
| CE Approved | Yes |
| PREN30 Approval | no |
| Energy Consumption-Main Oven (Kw/h) | 0.72 |
| Energy Consumption-Top Oven (Kw/h) | 0.68 |
Model Codes