Description
Beko FFP3579 Tall Freezer Freestanding Frost Free
Beko FFP3579 Tall Freezer Freestanding Frost Free
 179.7cm  54cm 57.4cm
Packed with clever features designed to make your life easier, this tall freestanding freezer will fit perfectly in your home. Thanks to our Frost-Free technology, you'll never have to manually defrost your freezer. For added ease, the Fast Freeze feature lets you quickly lock in your food's vitamins and nutrients, whilst FreezerGuard means your appliance can be kept anywhere in the home, even the garage.
Frost Free
Defrosting the ice build-up in your freezer is a time-consuming and frustrating job, but it can be avoided with Frost Free technology which automatically defrosts the freezer. The warm air that enters your freezer when you open the door gets removed thanks to an automatic fan, leaving no chance for ice to build up.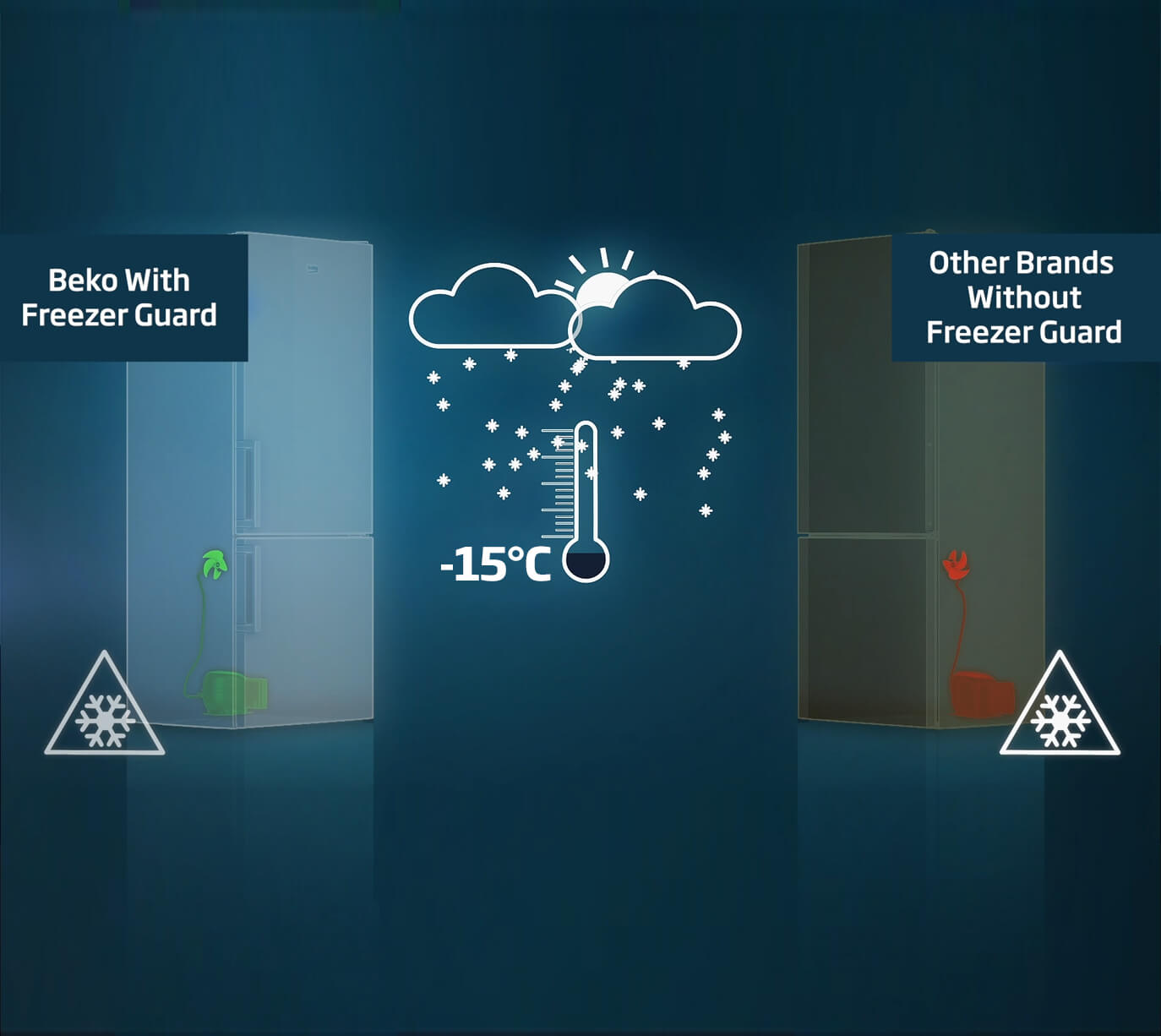 Freezer Guard Technology
Whether you need to place your freezer in your garage, outbuilding or anywhere else in your home, our Freezer Guard technology ensures your freezer will always function properly, even in temperatures as low as -15°C. We do not recommend you use your fridge compartment in low ambient temperatures.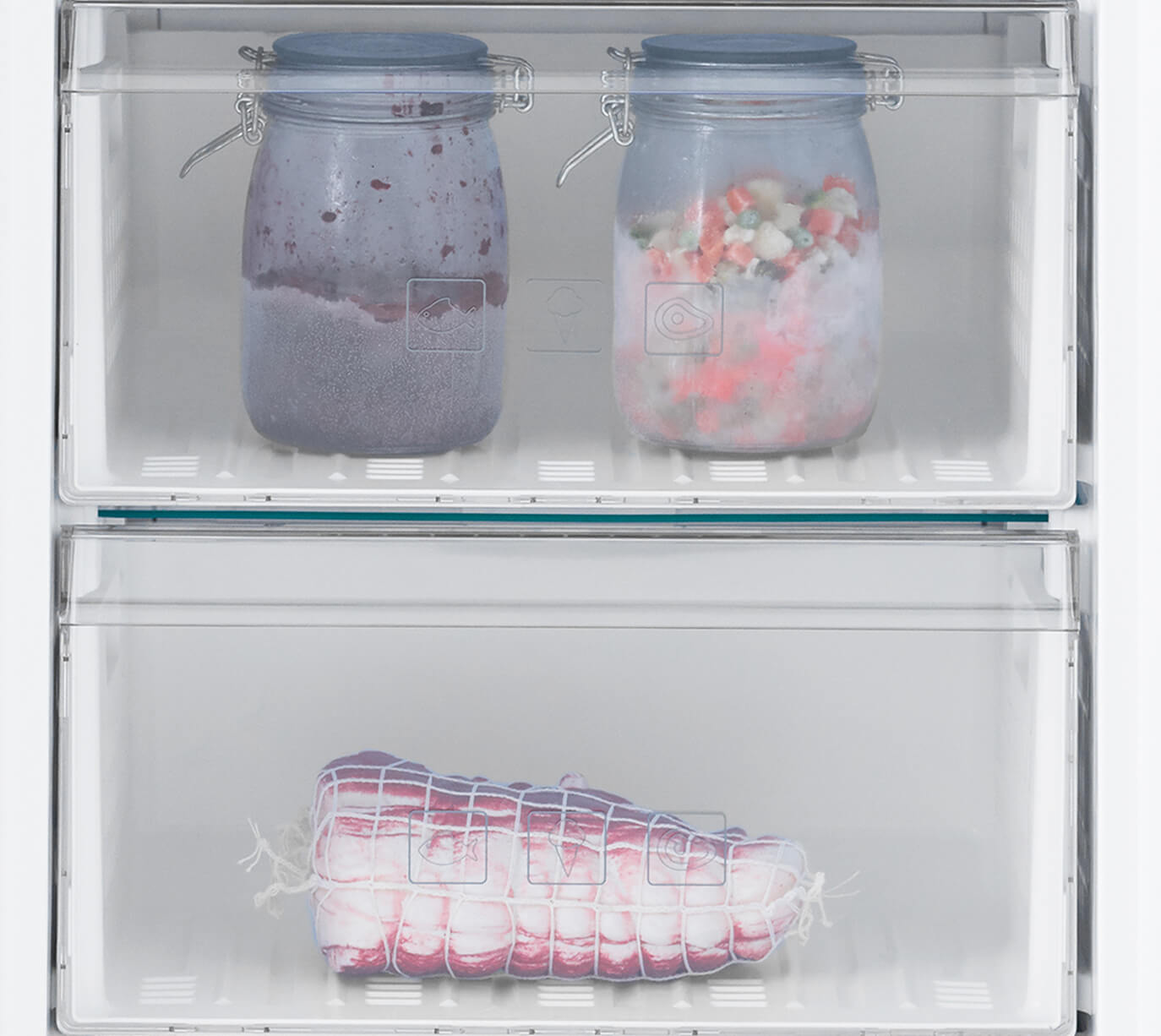 Fast Freeze Setting
Ideal for locking in your food's vitamins and nutrients, the fast freeze setting in the top compartments of our freezers freeze your food 10% faster than the other shelves.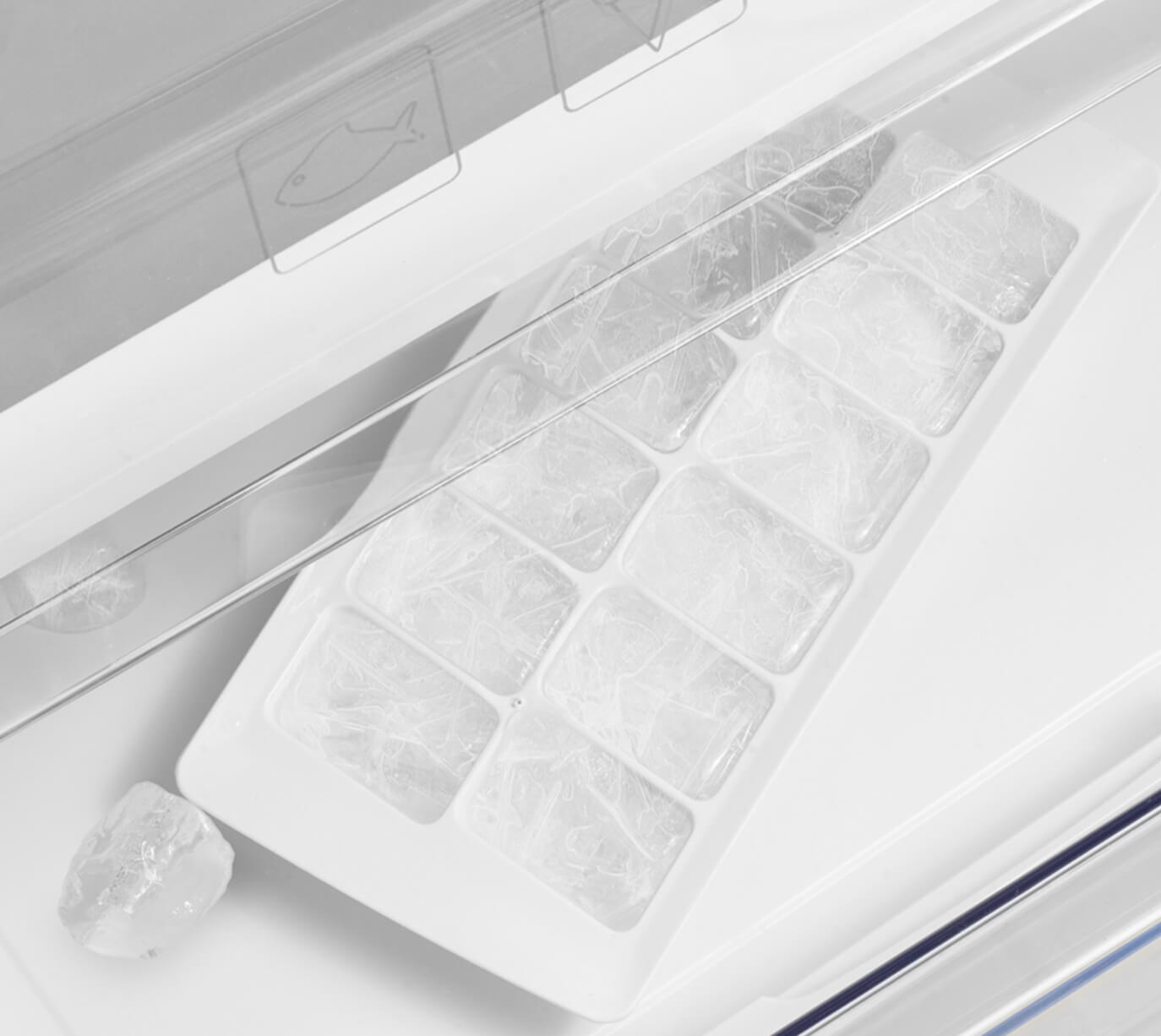 Ice Bank Tray
The ice bank tray offers a handy solution for making and storing ice cubes.
Specifications
FFP3579 | Tall Frost Free Freezer
Storage Volumes
| | |
| --- | --- |
| Total Volume – ltrs | 220 |
| Freezer compartment volume – ltrs | 220 |
Main features
| | |
| --- | --- |
| Refrigeration Class | Tall Freezer |
| Refrigeration Type | Frost Free |
| Energy Efficiency Class | F |
| Flame Retardant Back | Yes |
| Digital Display | Interactive LCD |
| Reversible door for LH or RH opening | Yes |
| Maximum ambient temperature for satisfactory operation | 38°C |
| Door Handles | External handle |
| Freezer Guard | Yes |
| Minimum ambient temperature required for satisfactory operation | Down to -15°C |
Net & Gross Volumes
Dimensions & Weights
| | |
| --- | --- |
| Product Height (mm) | 1797 |
| Product width (mm) | 540 |
| Product depth (mm) | 574 |
| Carton height (mm) | 1854 |
| Carton width (mm) | 575 |
| Carton depth (mm) | 600 |
| Net Weight (kg) | 63 |
| Gross Weight (kg) | 68.1 |
Fridge features
Freezer features
| | |
| --- | --- |
| Adjustable Thermostat | Yes |
| Defrosting method | Frost Free |
| Fast Freeze Option | Yes |
| Freezer Drawers | 6 |
| Ice cube tray with ice bank | Yes |
| Minimum ambient temperature required for satisfactory operation | Down to -15°C |
| Freezer Shelf with flap | 2 |
Consumption Values & Other Technical Specification
| | |
| --- | --- |
| Noise level – dB(A) | 39 |
| Noise Emission Class | C |
| Freezer Temperature rise time (h) | 7 |
| Energy consumption – kWh/Year | 284 |
| Frozen food compartment rating | 4 Star |
| Climate class | SN/ST |
| Freezing capacity fresh food – kg /24 hr | 10 |
Model Codes
| | |
| --- | --- |
| FFP3579W | EAN:8690842387098 |