Description
Beko Freestanding 50cm Electric Cooker KD533AW
Beko Freestanding 50cm Electric Cooker KD533AW
 90cm  50cm 60cm
Perfect for big, busy families, this electric cooker has a large 58L main oven and a separate grill, helping you to cook lots of food in one go. Thanks to its 2 Rapidlite zone hobs, your food will quickly reach its highest temperature, saving you time and money. For added ease, this model features our SimplySteam™ technology, which softens burnt-on food and grease to make cleaning easier.
SimplySteam™
We know cleaning your oven can be a chore. With SimplySteam™ your cooker will do the hard work for you. Simply pour some water into the tray and as the water evaporates it will soften the burnt-on food and grease in your oven, making it easier to clean.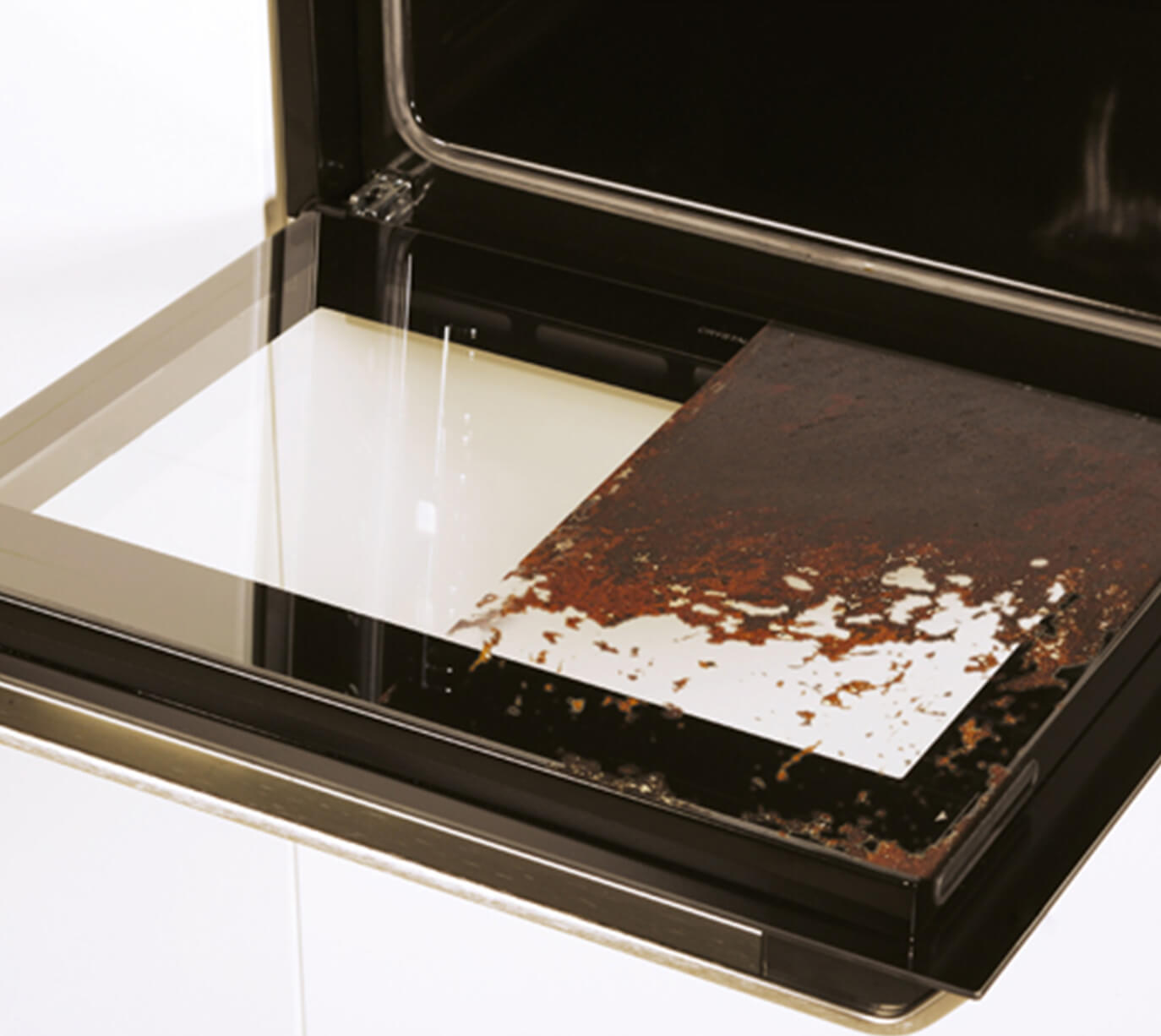 Easy Clean Doors
Quick and easy to wipe down, the oven's doors are fitted with a glass panel, making them easier to clean. And, the glass in the top cavity can be completely removed for even simpler cleaning.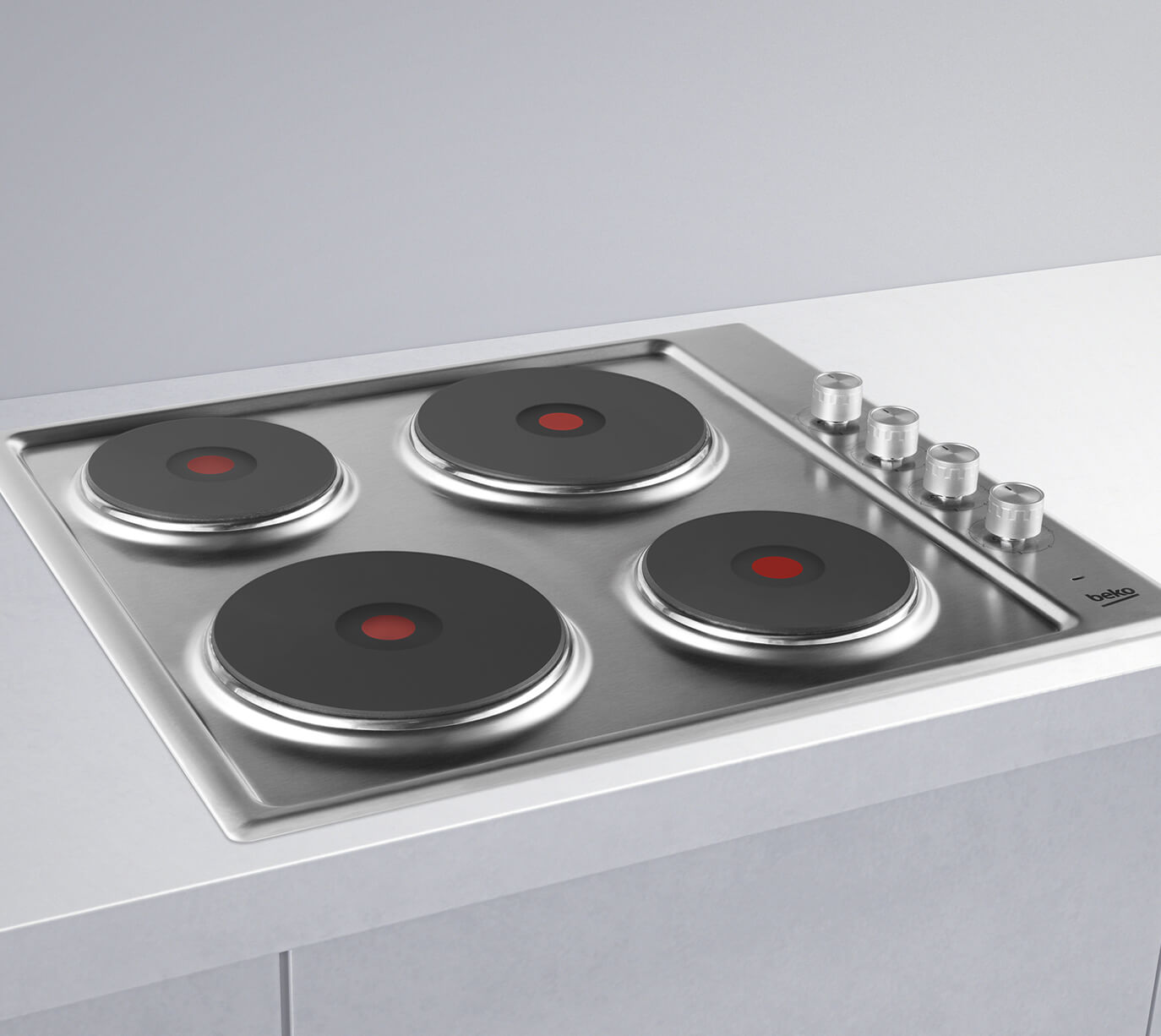 Electric Solid Plate Hob
Perfect for when you need your pasta to boil quickly, the electric solid plate hob's front two Rapidlite zones will give your cooking an extra heating boost.
Specifications
KD533A | 50cm Twin Cavity Electric Cooker
Cooker type
| | |
| --- | --- |
| Cooker type | Twin cavity with single oven and separate grill |
| Cooker fuel | Electric |
Hob Features
| | |
| --- | --- |
| Fuel | Electric |
| Hob on indicator | Yes |
| Adjustable heat settings | Yes |
| Controls | On main panel |
| Hob Type | Electric Solid Plate |
Heating zones
| | |
| --- | --- |
| No. Of heating zones | 4 |
| Front left/right Rapidlite | Yes |
| Front left (kW) | 2 kW |
| Front right (kW) | 1.5 kW |
| Rear left/right Rapidlite | No |
| Rear left (kW) | 1 kW |
| Rear right (kW) | 1.5 kW |
Controls
| | |
| --- | --- |
| Control panel | Metal control panel |
| Control knobs | Easy grip controls |
Top Cavity
| | |
| --- | --- |
| Volume (litre) | 31 L |
| Oven | No |
| Grill | Yes |
| Grill Type | Full width |
| Grill Power (kW) | 2.0 kW |
| Fully Variable Grill | Yes |
| Grill pan set (grill pan and internal rack) | Yes |
| Open or Closed Door Grilling | Open |
| Tilted Grill | NO |
| Door Type | Metal & glass |
| Door Opening | Drop down |
| Removable metal shelf runners | No |
| Shelves (included) | 1 |
| Removable Door Glass | YES |
| CleanZone Nano Cleaning Technology for inner glass door | NO |
| Easy to Clean Enamel Colour | YES |
| Enamel Colour | BLACK |
| Catalytic liners on side walls | NO |
| Catalytic liners on back wall | NO |
| Interior Light | No |
| Shelf Positions | 2 |
| Shelf stoppers | No |
Main Cavity
| | |
| --- | --- |
| Oven | Yes |
| Oven temp range | 80 – 240 deg C |
| Removable inner door glass | Yes |
| Catalytic liners on side walls | No |
| Removable metal shelf runners | No |
| Shelves (included) | 2 |
| Volume (litre) | 58 L |
| Oven Type | Fan Oven |
| Grill | No |
| Energy consumption (kWh) | 0.85 |
| Door Type | Metal & Glass |
| Door opening | Side (left) |
| CleanZone Nano Cleaning Technology for inner glass door | NO |
| Easy to Clean Enamel Colour | YES |
| Enamel Colour | BLACK |
| Interior Light | Yes |
| Type of Interior Light | CIRCULAR |
| Shelf Positions | 5 |
| Shelf stoppers | NO |
| Telescopic runner system | NO |
| Turnspit | no |
| MeatProbe | no |
| Lava Stone | no |
| Glass Tray | no |
| Energy Rating | A |
Oven Functions
| | |
| --- | --- |
| Fan Oven | No |
| Bottom + Fan Oven (Pizza) | No |
| Static Cooking | Yes |
| Fan Defrost | No |
| Fan Grilling | No |
| Grill Cooking | Yes |
| 3D Cooking | No |
| Half Grill Cooking | No |
| Warm Keeping | No |
| Bottom Heater | No |
| Microwave Cooking | No |
| Microwave + Grill Cooking | No |
| Eco-Fan | No |
| Steam Assisted Cooking | No |
| Steam Shine Cleaning | No |
| Microwave+ Combi Cooking | No |
| Pyro | No |
| Eco Pyro | No |
Other features
| | |
| --- | --- |
| Cooling fan | No |
| Air cooled doors | No |
Dimensions & Weights
| | |
| --- | --- |
| Product Height (mm) | 900 |
| Product width (mm) | 500 |
| Product depth (mm) | 600 |
| Carton height (mm) | 1025 |
| Carton width (mm) | 560 |
| Carton depth (mm) | 700 |
| Net Weight (kg) | 46.8 kg |
| Gross Weight (kg) | 50.6 kg |
Installation
| | |
| --- | --- |
| Recommended for hardwiring | Yes |
| Adjustable feet for leveling | Yes |
| Minimum Fuse Protection | 32 a |
| EN60335-2-6 approved | Yes |
Consumption Values & Other Technical Specification
Model Codes
| | |
| --- | --- |
| KD533AW | EAN:5023790043670 |