Description
High-Efficiency™ Gas Burners
Helping you save money on your energy bills, the special design of our high efficiency gas burners helps them distribute more heat quickly and evenly across the bottom of your pan. This makes them up to 25% more efficient than standard burners and can cut down cooking times too, helping you get dinner on the table up to 35% quicker.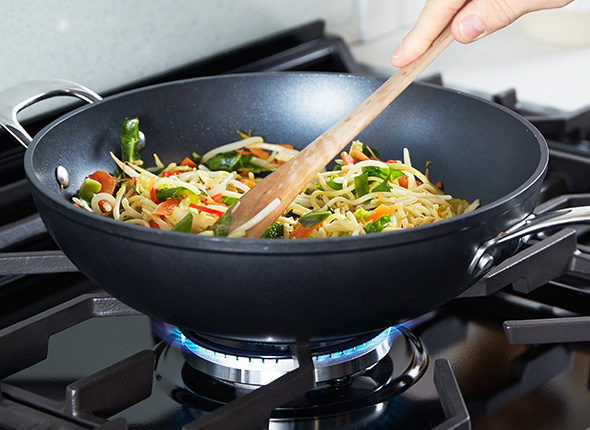 High Power Wok Burner
Great for cooking stir fry, the wok burner evenly distributes high power heat across the bottom of your pan. Not only does this improve cooking performance, but it can also save you time in the kitchen by cooking your food faster too.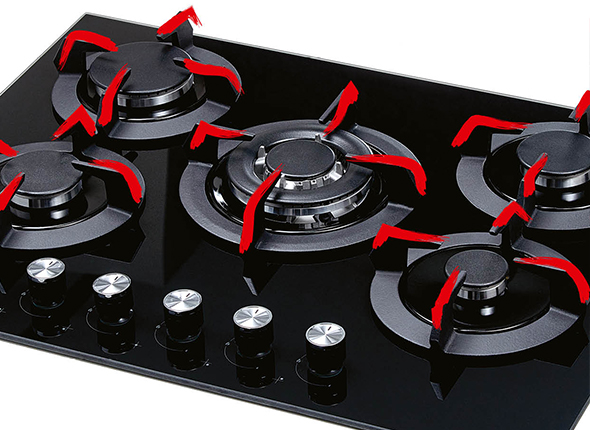 Cast Iron Pan Supports
Offering maximum stability for your pots and pans while you cook, the durable cast iron pan supports will also add a professional touch to your kitchen.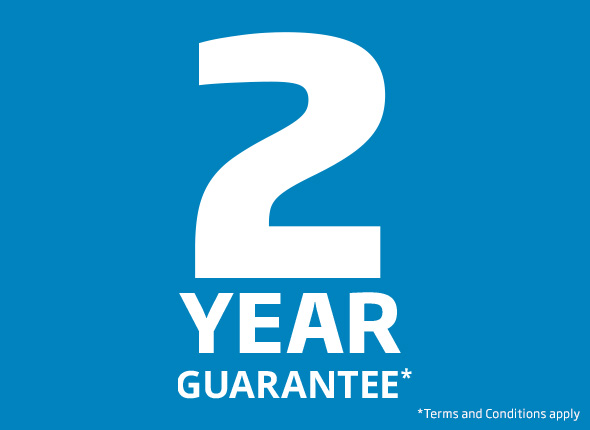 2 year guarantee on all Beko Built-in appliances
Your appliance comes with a 1 year manufacturers guarantee. You must register your appliance within 90 days of purchase to extend it to 2 years free of charge.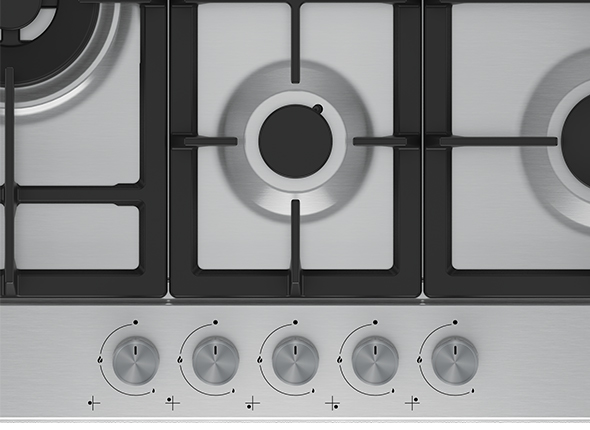 Auto Ignition
Using your hob is quick and easy thanks to the auto ignition. Simply press and turn the dial to begin cooking straight away.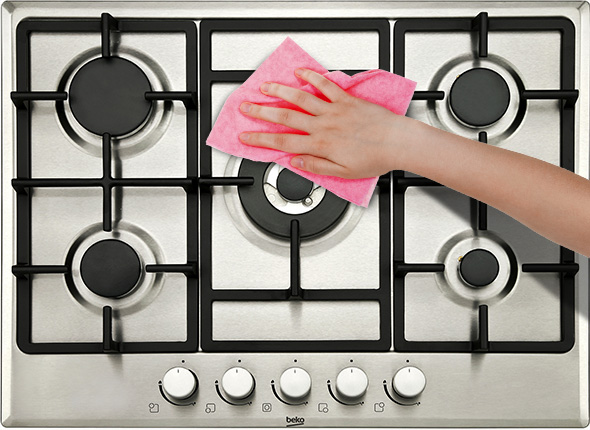 Easy Cleaning
For quick and easy cleaning, simply remove the cast iron supports and use a damp cloth.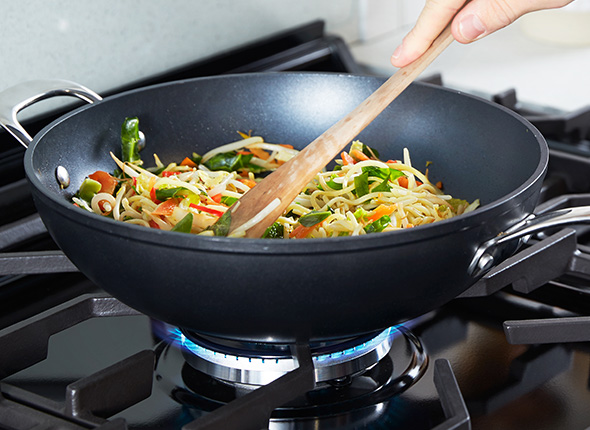 Flame Failure Safety Device
Providing peace of mind, this device will automatically cut off the gas supply if the flame accidentally goes out.
Note: Feature images are for illustrative purposes only