Description
Bosch 7KG Condenser Dryer Serie 4 WTN85201GB
Bosch 7KG Condenser dryer offers Crease-resistant drying and is especially gentle to your laundry. Surprisingly quiet at the same time
AutoDry: automatically dries to the exact degree of dryness you want.
Fast drying: dries a full load considerably fast.
SensitiveDrying System: for gentle drying without wrinkles.
SensitiveDrying System: the unique drum structure protects and delivers a drying performance without creases.
ComfortDisplay: easy orientation and usability thanks to a big display.
AutoDry
Automatically senses when your load is dry.

Load up your laundry and AutoDry will finish it to the exact level of dryness you want – whether that's dry enough to iron or extra-dry and ready to fold. Its sensors constantly measure the temperature and moisture to protect your laundry from high temperatures and over-drying. Get the perfect dry every time.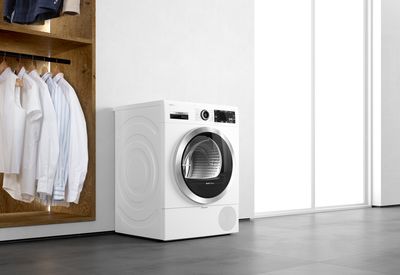 Sensitive Drying System
Fabric-friendly drying.

The SensitiveDrying System cares for your laundry perfectly by introducing mild, warm air from all sides. This is enhanced by the soft, curved paddles in the drum, which mean your laundry never lies flat, so it doesn't crease. The result: gently dried laundry that's perfectly soft and fluffy, and free of wrinkles.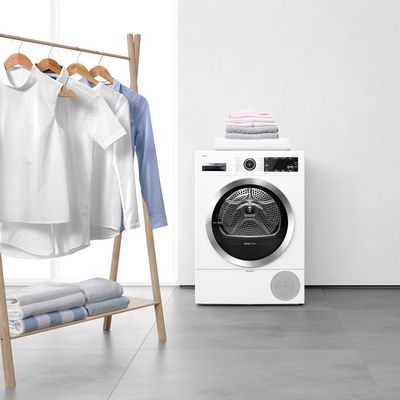 Down Drying
Down Drying

A down-filled jacket needs to be dried differently from a pair of denim jeans. With gentle warm air, a wide range of programmes and our fabric-protecting drum structure, our tumble dryers always provide the best care for every item of laundry.
Electric damp detector
Electric damp detector
Whether it's partly dried or fully dried, Bosch tumble dryers adjusts the drying programs to suit your needs.
Quick 40' drying
Fast drying, perfect for small loads.
Quick 40′ drying is perfect for a small load of light fabrics. High precision temperatures and monitoring of the degree of dryness guarantees fast drying, so you can wear the clothes immediately after the drying is complete.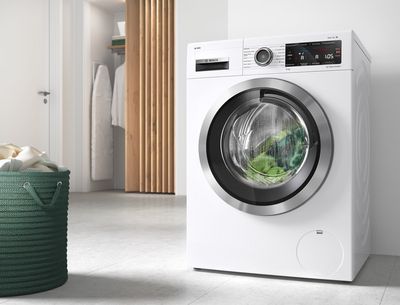 Drain set
Choose to drain manually or automatically.
The condensate tray will automatically collect the water from your drying and simply needs to be emptied after each cycle. However, if convenient you can choose to plumb the dryer directly into your drainage system, which avoids the need to empty the condesnate tray manually.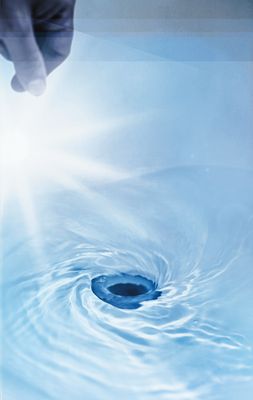 Sportswear programme
Gentle treatment for your sportswear.
Sportswear textiles are engineered to offer the best performance whilst you work out. The technical nature of these textiles requires special care which is why Bosch has developed a specific Sportswear programme. Gentle drum movements and lower heat offer protection for your garments.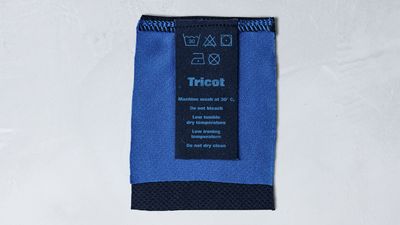 Interior Drum Light
Interior Drum Light

With the Interior Drum Light you have complete visibility in your washing machine thanks to the illuminated drum.
LOOKING TO SAVE MONEY & THE PLANET? WHY NOT CONSIDER THE BOSCH HEAT PUMP DRYER WTR88T81GB