Description
ExtraDry: extra drying option for difficult-to-dry loads.
Glass 40°C: protective programme for gently cleaning and drying glasses.
VarioDrawer:  3rd level loading for cutlery and smaller kitchen utensils.
Rackmatic: even more adjustment options and thus maximum flexibility.
Rackmatic: top basket adjustable on three levels offers additional space, especially for tall dishes.
ExtraDry
ExtraDry: extra drying option for difficult-to-dry loads.

Plastic items in dishwashers often remain wet after the cleaning is done. That's why Bosch dishwashers offer the ExtraDry programme. It raises the temperature of the final rinse and extends the drying time. This way, even plastic items such as baby bottles or picnic-ware turn out perfectly clean and completely dry.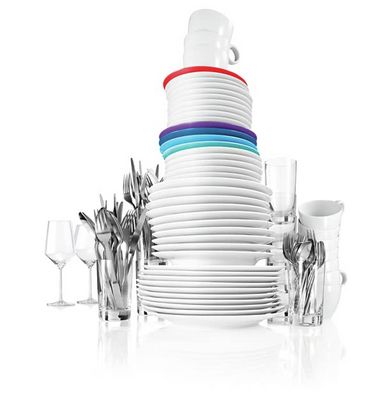 Glass 40° programme
Glass 40° programme: the extra gentle rinse programme for best cleaning, optimum drying and brilliant shine.

The new glass 40° programme gently cleans glasses such as high-quality crystal glasses, while providing optimum drying and achieving a brilliant shine. This is made possible through lower temperatures, an adjustment in the rinsing agent temperature and an extension of the drying period. Shiny glasses and residue-free drying are clear proof of a brilliant and gentle cleaning result.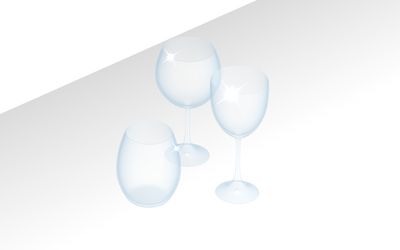 VarioDrawer
Space for cutlery and small kitchen utensils in the VarioDrawer.

Thanks to the retractable VarioDrawer the third loading level, ActiveWater dishwashers have even more space. The drawer is the ideal place for cutlery and smaller kitchen utensils, e.g. ladles or whisks. The cutlery basket in the lower basket can be replaced by the VarioDrawer to create capacity for up to 14 place settings for 60cm dishwashers and 10 place settings for 45 cm dishwashers.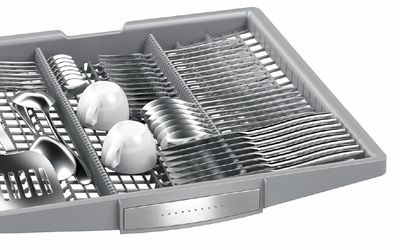 Thanks to the triple Rackmatic system, the height of the top basket can easily be adjusted by up to 5cm, even when it's fully loaded. Giving you more space to clean your glasses and cutlery.
The Bosch Rackmatic System gives you the ability to adjust the top basket of your dishwasher on three different levels for additional space – especially for tall dishes.
ActiveWater technology
ActiveWater technology: less water, less energy, more performance.

This innovative rinsing technology maximises efficiency and ensures environmentally friendly rinsing for excellent cleaning results. The water and energy is saved through targeted water distribution, optimised filter technology, faster heating and higher pump performance for increased water circulation.
Glass protection technology
Glass protection technology for extra gentle handling for your delicate glasses.
Because soft water causes glass corrosion, Bosch dishwashers with glass protection technology constantly regulate the degree of hardness. This is how we ensure that valuable glasses and delicate china are always washed with special care.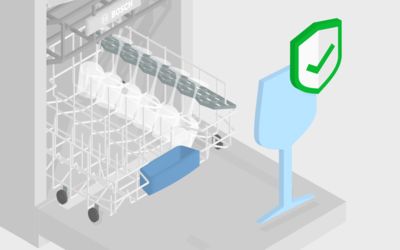 Child lock on door
Child lock on door prevents unintended door opening during rinsing.
A child-proof door lock prevents the door from being opened and the programme being altered during the cycle. This prevents injuries caused by hot steam and accidental adjustments to the programme settings.
EcoSilence DriveTM
EcoSilence DriveTM: powerful, durable, quiet and efficient.

To increase our cleaning efficiency we have developed the economical EcoSilence DriveTM. It is exceptionally quiet, efficient and guarantees low electricity consumption. The EcoSilence DriveTM works without brushes is ultra silent and top results are automatically guaranteed.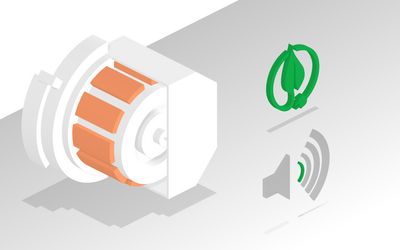 10-Year Rust-Through Warranty
We have developed special surface treatments and production processes that are precisely tailored to the materials used in the interior of our dishwashers. As a result, a 10-year guarantee against rust through of the inner cavity, from the inside out, on all our dishwashers can be offered. This guarantee can be activated for all dishwashers purchased from 01.01.2012 onwards.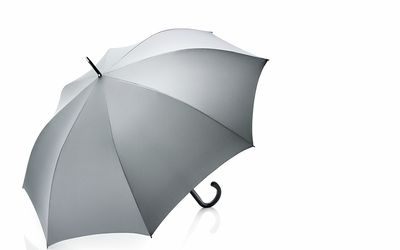 DosageAssist
DosageAssist ensures optimum results thanks to effective dissovlving of the cleaner tab.

The DosageAssist ensures optimal cleaning results and a quieter wash. The detergent drops out the detergent dispenser and into a special tray on the top basket where it gets completely dissolved.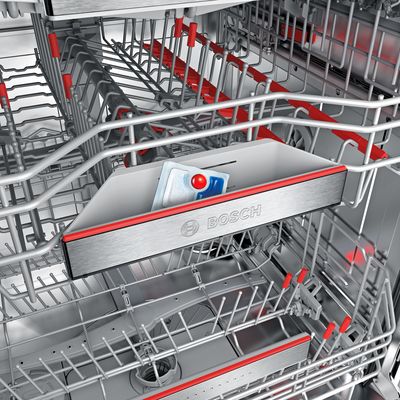 LoadSensor
LoadSensor automatically saves water and energy.

The load weight is detected by a rotary speed sensor which recognizes the water level. For bigger loads, more water is needed to soak the dishes and the water level decreases. In that case more water is added. For smaller loads, less water is needed for rinsing. The load sensor provides for optimal water usage even for half loads or partial loads, saving water and electricity.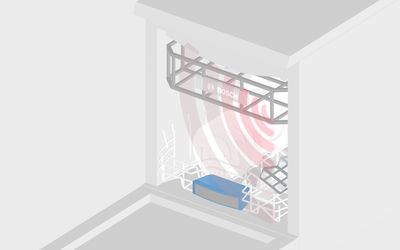 Electronic delay timer
Easy pre-select programme start for the desired start time.
With the time delay function you can pre-select the programme for the desired start time. This allows you to handle your appliance conveniently, at any time during the day, during work hours or at night. After the start of the programme a display indicates the precise remaining time.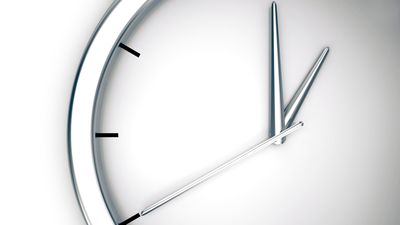 Heat Exchanger
Heat Exchanger: energy efficient and hygienic drying system.

Dishwashers with heat exchangers treat precious glasses and porcelain with particular care and no risks. Water is pre-heated in the rinsing tank to avoid any temperature shocks.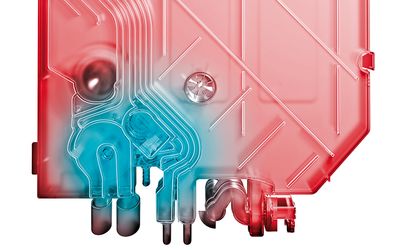 VarioSpeed Plus

Use the VarioSpeed Plus option to wash and dry a full load of dishes perfectly clean in the shortest of time. Rinse time is reduced at the push of a button by up to 66% with the usual high cleaning efficiency. Simply activate the VarioSpeed Plus option when you need dishes fast, e.g. at family celebrations or birthday parties.