Description
Bosch Series 6 Heat Pump 9KG Dryer WQG24509GB
Bosch Series 6 Heat Pump 9KG Dryer WQG24509GB
Automatic fluff-cleaning condenser.
Heat Pump Dryers with the SelfCleaning Condenser protect your clothing and remain highly energy efficient. Thanks to the SelfCleaning Condenser technology, the condenser is cleaned automatically, up to four times during the drying process, which maintains top energy performance cycle after cycle. Heat pump dryers from Bosch are designed to run efficiently whilst gently drying your clothes.
Automatically senses when your load is dry.
Load up your laundry and AutoDry will finish it to the exact level of dryness you want – whether that's dry enough to iron or extra-dry and ready to fold. Its sensors constantly measure the temperature and moisture to protect your laundry from high temperatures and over-drying. Get the perfect dry every time.
Half Load option
When drying small loads, simply select your drying programme and then select the half load option. The machine will then reduce its load and time settings.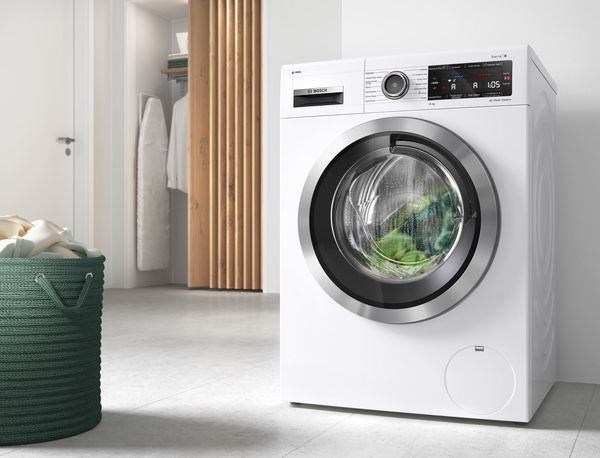 Fast drying, perfect for small loads.
Quick 40′ drying is perfect for a small load of light fabrics. High precision temperatures and monitoring of the degree of dryness guarantees fast drying, so you can wear the clothes immediately after the drying is complete.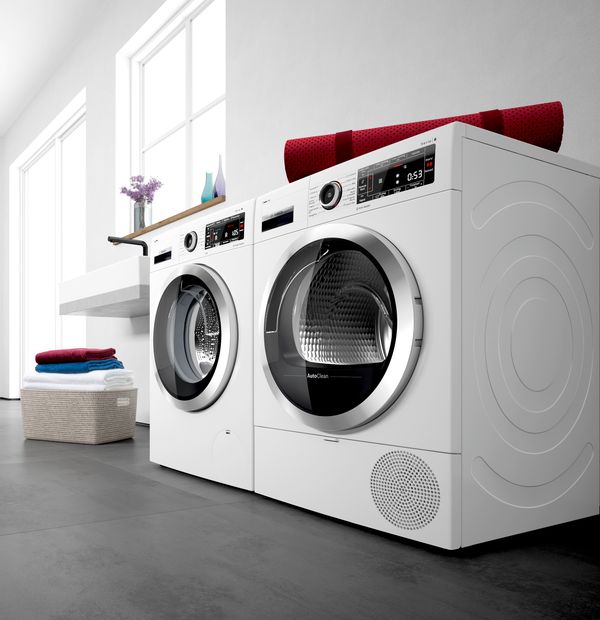 Reduced vibration for reduced noise.
The innovative AntiVibration side walls are specially designed to provide more stability and optimally reduce vibration. The enhanced insulation also regulates noise levels, making Bosch dryers especially quiet.
REGISTER YOUR BOSCH 5 YEAR WARRANTY HERE