Description
Groove Boombox Portable CD Player and Radio Black GVPS733/BK
Groove Boombox Portable CD Player and Radio Black GVPS733/BK
The Original Boombox combines a CD Player with radio in a portable package. Connect your MP3 player, smartphone or tablet to listen to your music, and simply plug in your headphones for private listening.
Features:
CD/CD-RW compatible
20 track CD program function
Repeat one/all songs function
AM/FM radio
LED display
3.5mm headphone socket
3.5mm aux-in
Speaker power: 1.2Wx2
Carry Handle
Telescopic antenna
AC mains adaptor (included)
Batteries for portable use: 6 x C size (not included)
Description
Listen to your favourite tunes with the Groov-e Original Boombox. This stereo combines a CD player with an AM/FM radio in a totally portable package. The CD player is CD-R/ CD-RW compatible and offers a 20-track pre-programming function. Thanks to the 3.5mm aux-in function, the Original Boombox will also allow you to connect your MP3 player, smartphone and tablet, so you can play your favourite songs anytime, anywhere… but if you prefer to listen in private, it also has a 3.5mm headphone socket.
About the Brand
Our Brand: Created in 2009 and very quickly established itself with the UK's major high street retailers and online stores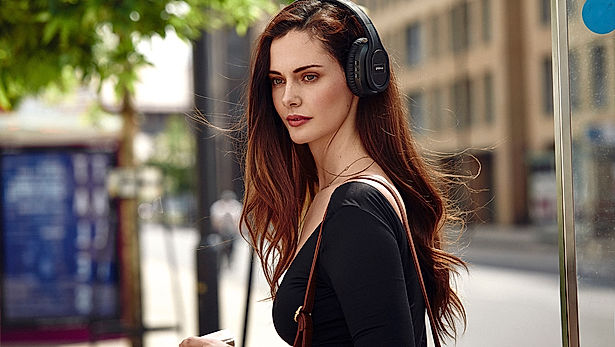 Our Mission: To build a brand that will provide consistent quality, desirability and great value all under one easily recognizable name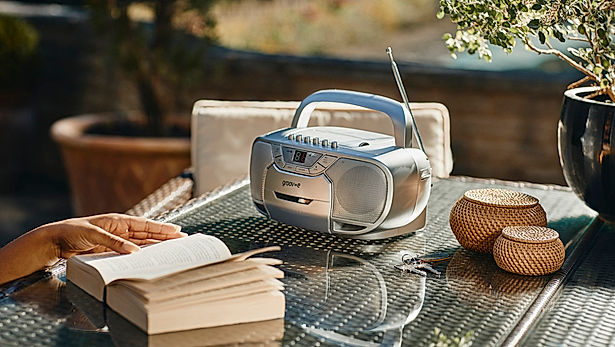 Our Range: Wireless & Wired Headphones – Wireless Speakers – Portable Stereos – Boomboxes – DAB Radios – Clock Radios – Powerbanks – Smartphone Accessories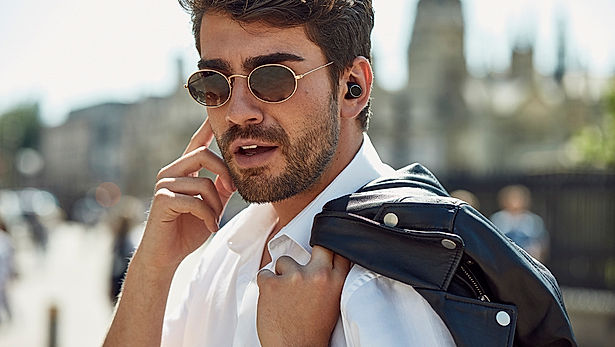 Our Future: To continue to design and create the latest consumer gadgets for our customers to enjoy