Description
KitchenAid KitchenAid Food Chopper Black 1.19L 5KFC0516BBM
KitchenAid KitchenAid Food Chopper Black 1.19L 5KFC0516BBM
Chop, mix, purée, whisk, stir
Cut your prep time with this versatile food chopper. It takes care of all the hard work.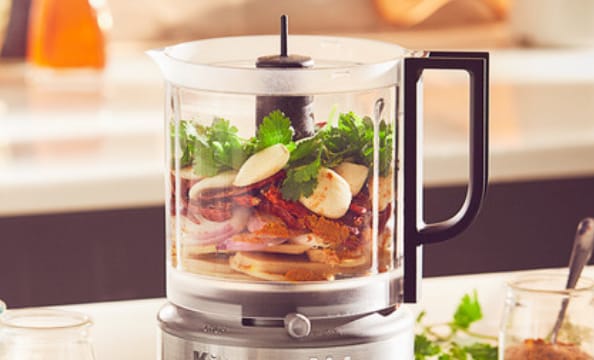 40% more chopping capacity
You'll have plenty of room to prep, with 40% more capacity than our mini food processor. So, dream big with your creations!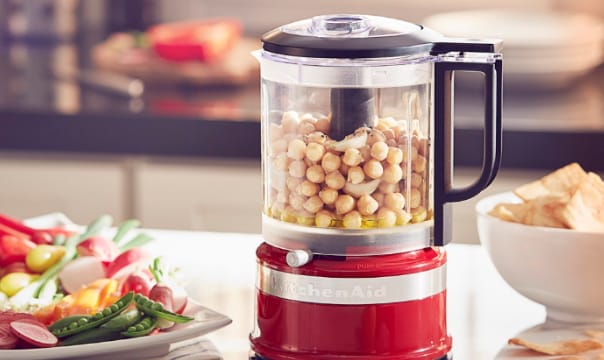 Handy size for storage
With a compact, lightweight design, in-bowl storage and cord wrap, it's handy to keep on the side or in the cupboard.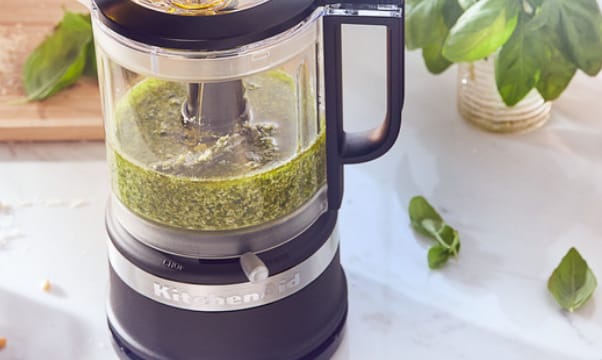 Chop, mix and purée with ease
It's easy to get the results you want – from coarse to fine. Control with 2 speeds and pulse options. The multipurpose stainless steel blade make light work of your ingredients.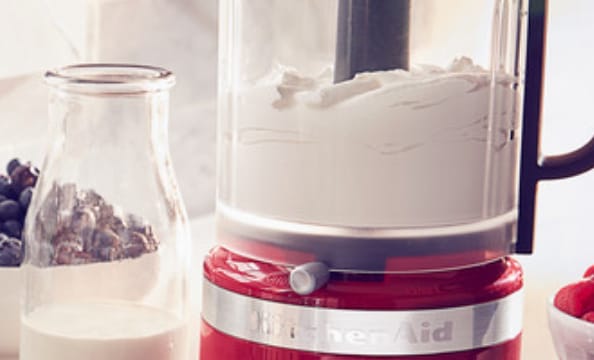 Whip up a treat
The whisk accessory means you can also get airy results! Whisk, stir and even make whipped cream in just 30 seconds (based on 1 cup of heavy cream).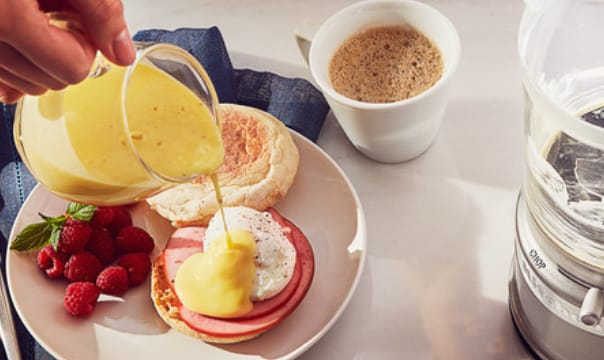 Ideal for sauces and dressings
Create tasty dressings and sauces with a drizzle basin that allows you to incorporate liquid ingredients while in use. The work bowl with pour spout and handle make pouring your dressing or sauce easy.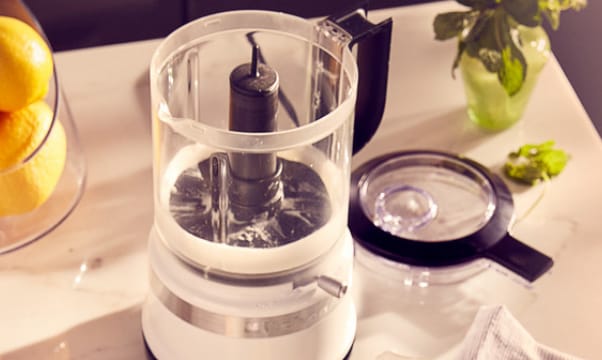 No hassle cleaning
Good news: the bowl, blade and disc are safe to put in the dishwasher. With clean-up this easy, you'll use it again and again.
Your helper in the kitchen
You'll be reaching for the 1.19L Food Chopper for lots of different tasks. As well as prepping by cutting and mixing ingredients, you can use the whisk attachment to whip, emulsify and stir. You have a generous 1.19L capacity, so enjoy experimenting!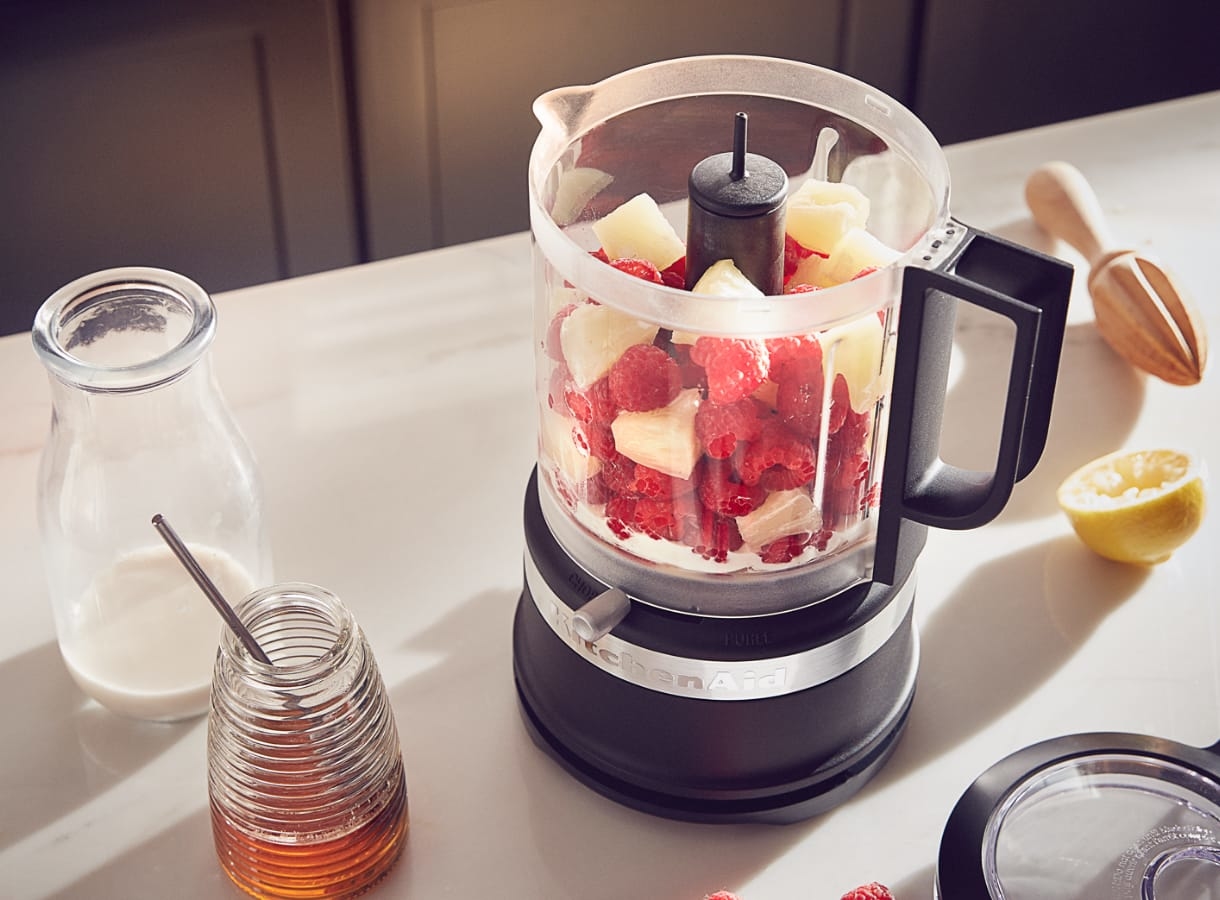 Easy to get the results you want
With simple in-lid operation and 2 speed options, you have precise control to achieve the results you want. It's designed to be a pleasure to use.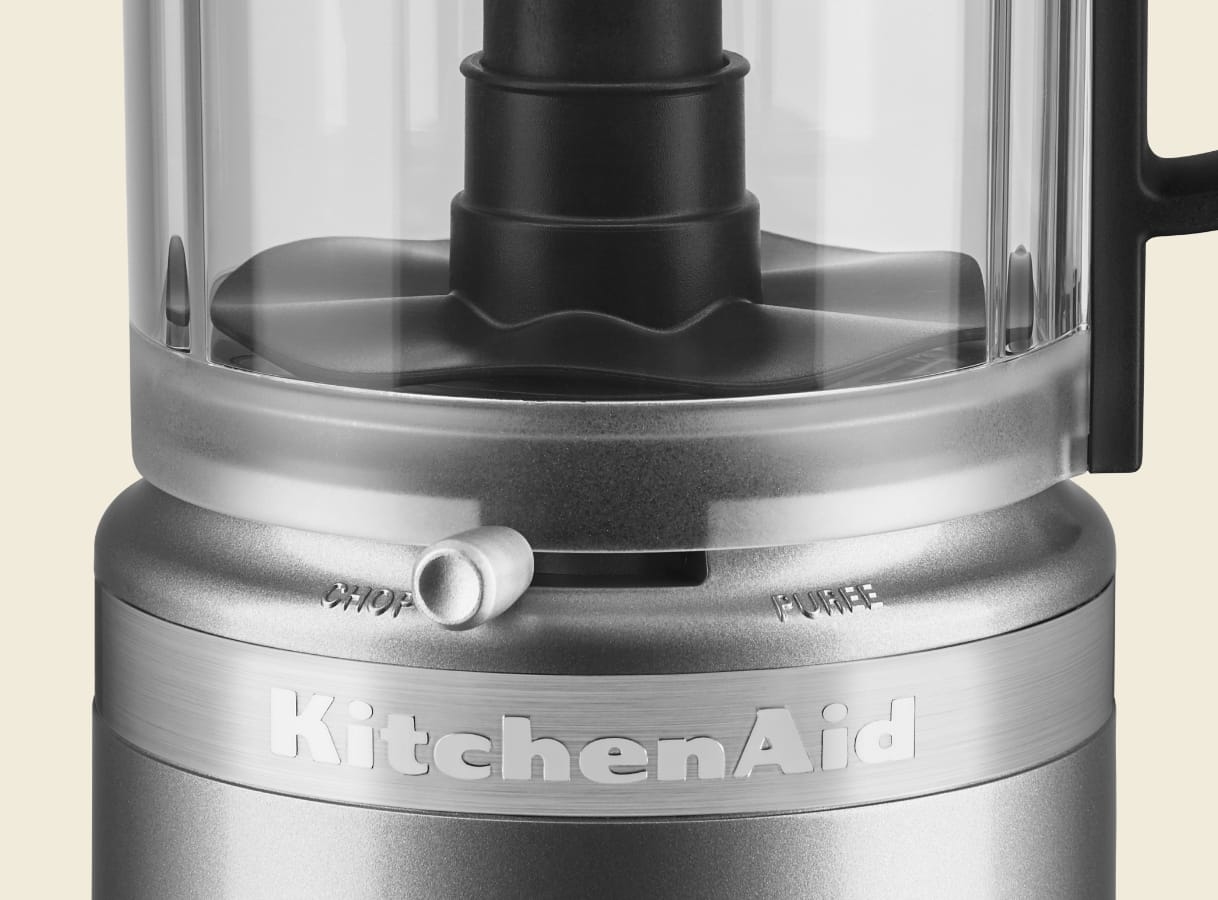 A neat and tidy design
The lightweight and compact design makes this a handy appliance for everyday cooking. It's comfortable to use and there's a handy cord wrap underneath to keep it tidy – whether you leave it out or store it away.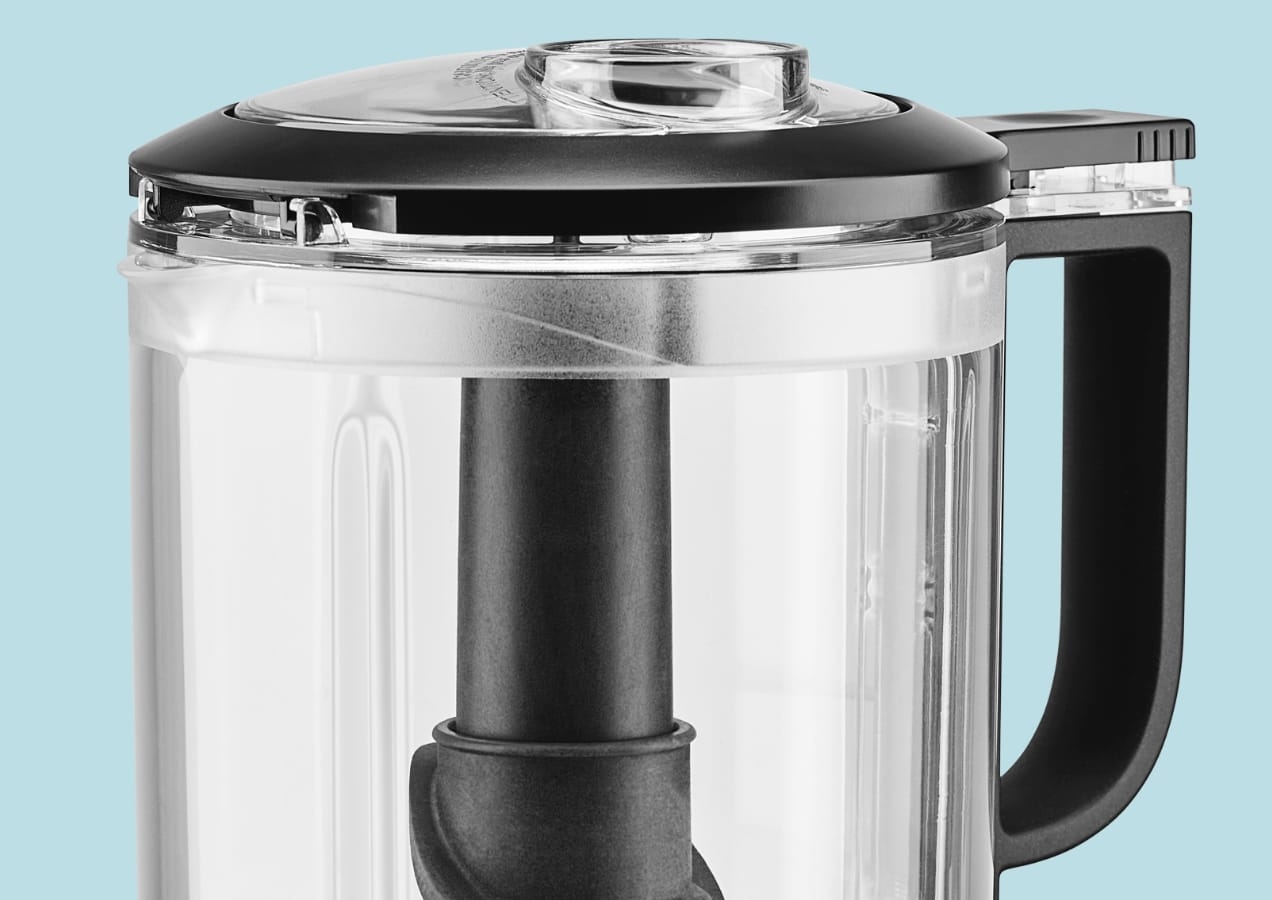 FOOD CHOPPER 1.19L 5KFC0516
The KitchenAid food chopper 5KFC0516 1.19 L gives you enough room for creativity. This multi-tasking helper gives you 40% more chopping capacity than our mini food processor. Yet its clever, compact design means you can store all the parts in the bowl, with the cord wrapped neatly underneath. You can chop, mix and purée with 2 speed options to get coarse or fine results. Simply hold down your thumb on the lid to get a pulse action. As well as the stainless steel multipurpose blade, there's also a whisk accessory for whipping cream or whisking eggs. You can make whipped cream in 30 seconds(1) . Whether you love to make fresh pesto, hearty soups, creamy desserts or tasty sauces, you'll find it easy to control and get the results you want. Cleaning up is no hassle, as the bowl, blade and whisk are all safe to put in the dishwasher. Give this food processor a task a day and enjoy experimenting with new creations. Available in different colours to suit your style. (1)Based on 240 ml of heavy cream (36% fat content).
DOWNLOAD THE MANUFACTURER'S GUARANTEE HERE
SEE OUR FULL RANGE OF FOOD PREPARATION PRODUCTS HERE