Description
Feel it. BASS+
Philips BASS+ headphones pack huge, punchy bass into a sleek, compact package. Good looking, great sounding and superb value. Bluetooth wireless headphones for those who need more bass in their beats without any extra bulk.
Rechargeable battery offers up to 12 hours of playtime
With 12 hours of playtime, you'll have enough power to keep your music going all day.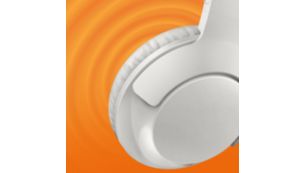 32 mm speaker drivers
BASS+ headphones feature 32mm speaker drivers that produce big, pumping bass.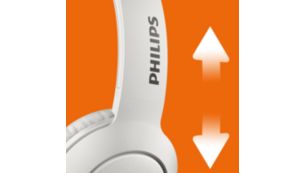 Adjustable earshells and headband for optimal comfort
Designed for optimal fit, BASS+ headphones feature swivelling earshells and an adjustable headband to ensure a great fit for all wearers.