Description
MaxiCook 6L Searing Slow Cooker
---
After a long day at work or looking after your family, it's great to know that your dinner is taken care of. Our Maxicook slow cooker makes up to eight portions in just one pot, taking the time and stress out of cooking many servings.
Whether you have lots of mouths to feed, or want to cook several portions and freeze individual portions, the generous 6-litre capacity makes up to 8 portions of food. That's even the busiest dinner table taken care of, with one big pot of food that's been slow-cooked during the day. Spend more time enjoying the family, or simply putting your feet up.
Add an extra dimension of flavour and texture to slow-cooked meals as the aluminium searing pot inside the slow cooker can be placed directly on the hob. Simply return the pot to the slow cooker once the food has been browned and cook as usual. Three handy heat settings help make slow cooking easy and give you great results every time.
---
6L Large Capacity
6L stainless steel searing slow cooker ideal for large family size portions.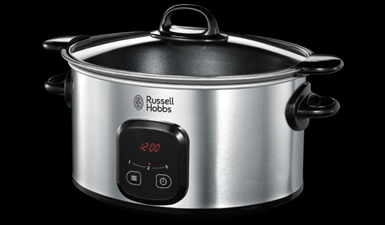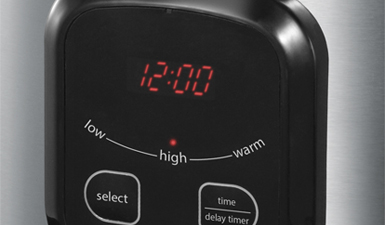 Advanced Features
Digital control with adjustable time, programmable delay timer and 3 heat settings: high, low and keep warm.

2 YEAR GUARANTEE +1

3 Heat Settings

Extra large 6 Litre

Programmable Timer

Searing aluminium pot
---
6L capacity
Digital timer
Searing pot
3 heat settings
Great design