Description
Illuminated power on/off indicator
When boiling, the water window glows blue, bringing a gentle illumination to your kitchen. This kettle creates a calming atmosphere, just what you need on those mornings that can often be quite hectic.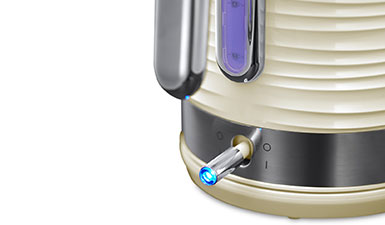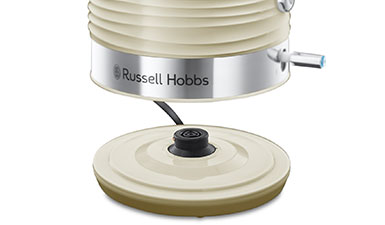 3000W
With the Cream Inspire Kettle you're guaranteed power as well as the stunning design. So whether it's that first cup of tea in a morning that you crave to prepare you for the day or you've been stuck with the brew round for the whole family, the Cream Inspire Kettle can cater for anyone and everyone. So whether it's tea for two, or tea for a few, the Inspire Kettle will leave you with more time to sit back, relax and enjoy.
Perfect pour spout
The Cream Inspire Kettle is designed with a perfect pour spout that creates a streamlined flow of water straight from your kettle to your cup, leaving the days of splashes and splutters all over the counter behind.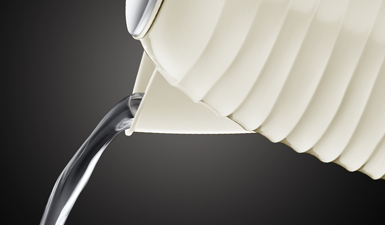 Premium textured plastic high gloss kettle with chrome accents
1.7litres
3000W
Boils 1 cup of water in 45 seconds*
Saves up to 66% energy**
Easy view water gauge
Perfect pour spout
Removal, washable anti scale filter
360ᵒ base with integrated cord storage
Blue power light indicator
Pull off lid

*Boils 1 cup in 45 seconds

Rapid boil

Save up to 66% energy**
*When one cup is equal to 235ml
**Boiling 1 cup vs. 1 litre