Description
Sage Barista Express Impress Black Stainless Steel SES876BST4GUK1
Sage Barista Express Impress Black Stainless Steel SES876BST4GUK1
The Impress™ Puck System
A new, innovative assisted tamp system has arrived. Made up of 3 components that make manual espresso making easier than ever before without losing that hands-on feel.
Intelligent Dosing
The smart dosing system that learns on the job, automatically calculating and adjusting the dose of freshly ground coffee, as required, based on the last grind and tamp outcome.
Precision Measurement
Precision Measurement auto corrects the next dose, reducing the guesswork of manual espresso making.
Assisted Tamping
Assisted tamping with a 7 degree 'barista twist' finish and a consistent 10kg of pressure replicates the very same action that a professional barista would make, resulting in a polished puck surface and clean tamp face.
25 Grind Settings with Integrated Precision Conical Burr Grinder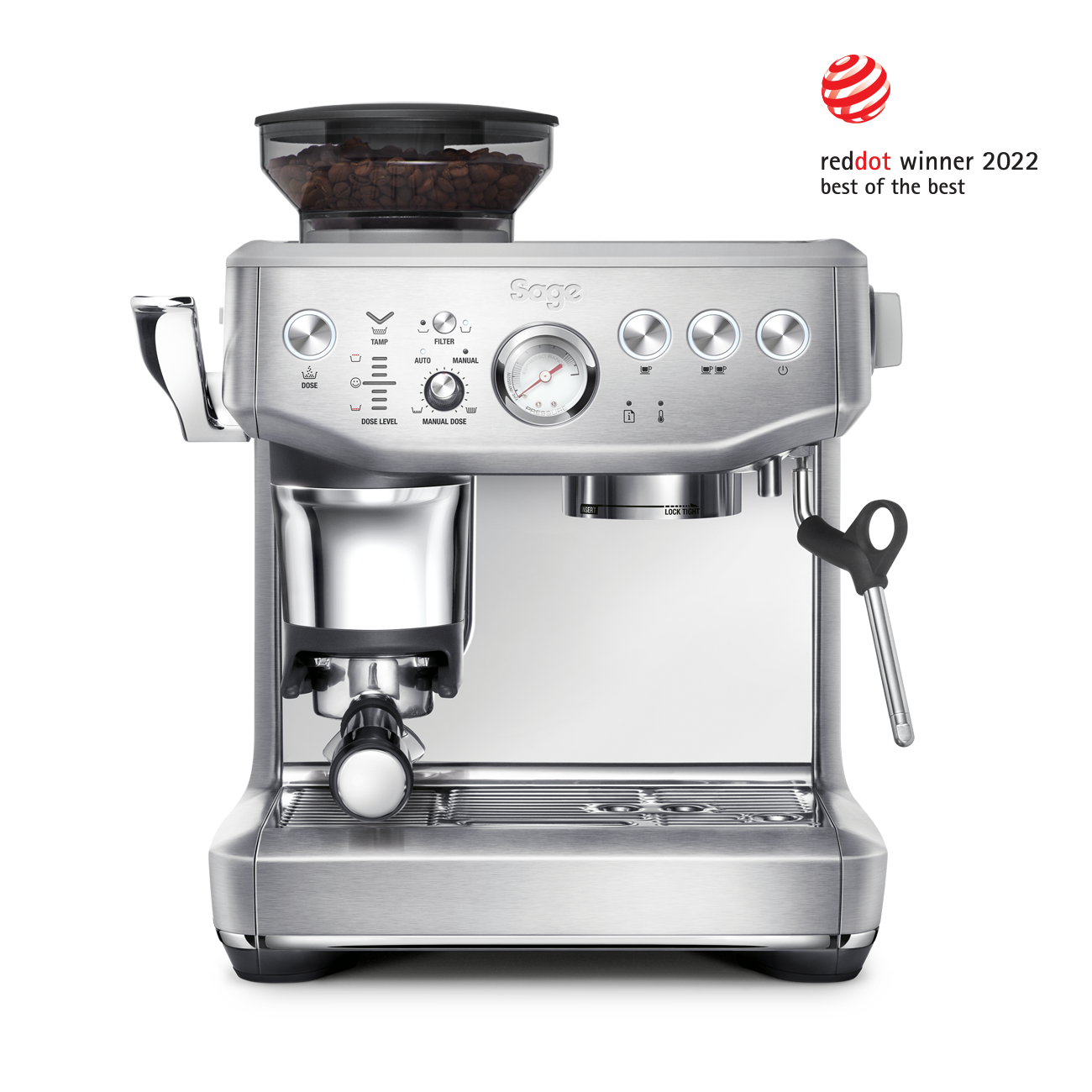 Accessories
54mm stainless steel portafilter
480ml stainless steel milk jug
1 & 2 cup single and dual wall filter baskets
Water filter holder with filter
the Razor™ precision trimming tool
Cleaning tablets
Allen key
Steam wand cleaning tool
Cleaning disc
Cleaning brush
Descale powder
Settings
25 precision grind settings
Preset Single or Double Shot
Auto Dose Correct for the next grind
Hot water
Adjustable brew temperature
Adjustable volumetric shot control
DOWNLOAD THE INSTRUCTION MANUAL HERE.
SEE OUR FULL RANGE OF SAGE AND OTHER COFFEE MAKER MACHINES HERE.